The Impact of Extracurricular Activities on Academic Performance
July 18, 2023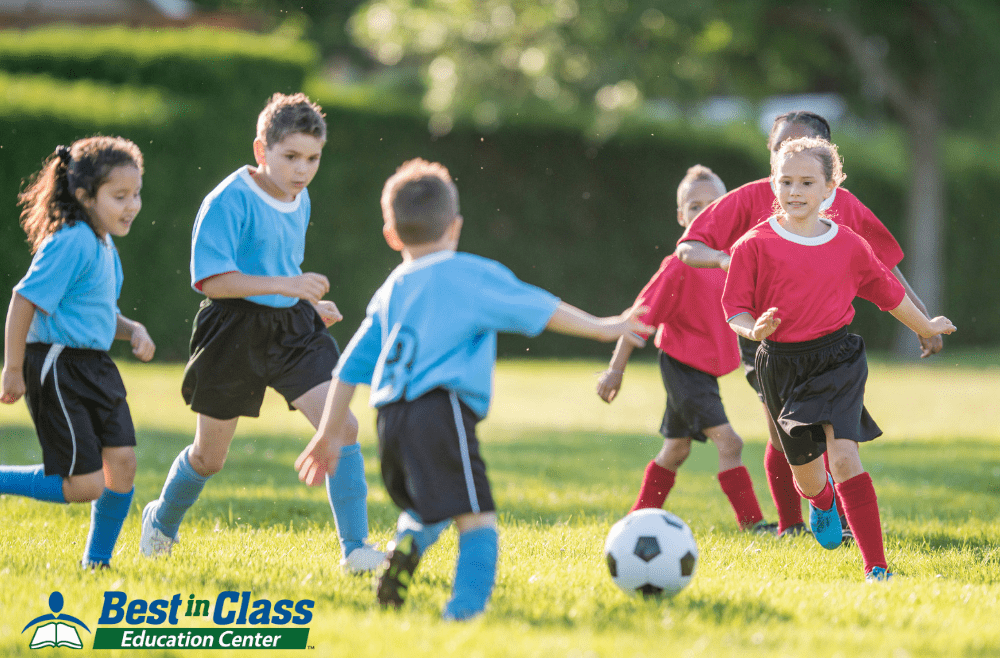 July 18, 2023
With summer in full swing, many parents have enrolled their children in seasonal activities to keep them engaged and entertained during the break. While these activities offer a respite from school and a chance to socialize with friends, they can also positively impact academic performance.
Read on to learn how extracurricular activities can help your child succeed once the school bell rings again in the fall!
How Do Extracurricular Activities Impact Academic Performance?
Better Attendance
Schools that offer robust on-campus extracurriculars see the benefit of higher student attendance as one of many positive aspects of providing students with non-academic activities. And simply showing up to class is a key to learning and keeping passing grades. Clubs, committees, and sports entice students to consider school an exciting and convenient place to explore interests, lead a team, socialize with others, and engage in their school's culture.
Increased Chances for College Admission
For students wishing to pursue a college education, universities give weight to applicants who have participated in meaningful extracurricular activities. Also, students' extracurricular achievements can provide them with scholarship opportunities and great topics for their college application essays.
Strengthened Academic Skills
In general, involvement in extracurricular activities builds skills that also help students in the classroom. These skills include:
Learning how to focus attention and listen to rules and directions.
Understanding how perseverance and self-motivation drive success.
Building interpersonal and communication skills that make them better citizens of academic communities.
For example, when a student practices soccer daily, attends practice weekly, and finally clinches a game win with their team, they learn that their hard work and dedication pay off. They also gain insight into the strength of a team, how to recognize their contributions, and how to appreciate the involvement of others. These rich life experiences may transfer from the field back to the classroom.
Improved Mental Health
Whether your child's preferred activity is a sport, an art, or a club, their extracurricular activities can tremendously impact their mood and mental health. Regular physical activity can help students reduce stress and symptoms of depression, sleep better, fight anxiety, and even improve concentration, making sports great extracurriculars. Baking, dancing, painting, or other artistic expressions aid children in problem-solving, decision-making, developing cultural awareness, and releasing stress. When your child experiences a sense of well-being from actively engaging their interests, they will arrive at school more ready to learn.
Boosted Confidence
Finally, participating in extracurricular activities can increase your child's confidence. Whether on the track team or in the school play, children feel better about themselves when they succeed at something they enjoy. The feelings of accomplishment can spill over to the classroom and show up as greater classroom participation and effort.
Does Your Child Need an Academic Boost This Summer?
Extracurricular activities can go a long way toward building skills like perseverance and engagement. However, your child may still benefit from academic support to fill in gaps in their subject knowledge or enrichment activities to keep their skills sharp. At Best in Class, our experienced tutors can help your child reach their full academic potential. Contact us today to learn more about our programs.
At Best in Class, our experienced tutors can help your child reach their full academic potential.