How to Help Your Child Ace Their Back-to-School Routine
July 27, 2023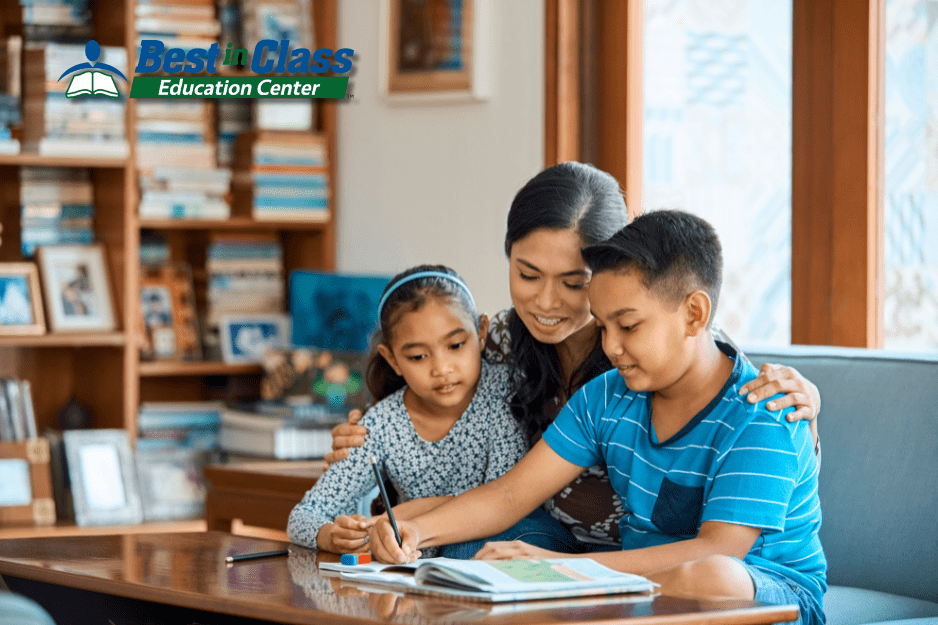 July 27, 2023
Summer days will soon give way to the start of a brand new school year. With any luck, your child has had a relaxing, fun-filled vacation, all while avoiding the summer slide. As you and your child transition from summer to back-to-school routines, you can set them up for success from the first day they re-enter their school's doors.
To help you and your child prepare for a great school year, we've compiled a list of four ways to create a winning back-to-school routine.
Create a Schedule
Kids of all ages struggle to start new routines, so it's important to provide support to increase their success and save both of you from frustration. A schedule is a valuable tool to help children feel more control over their days and build independence.
Your child's schedule may include
Before- and after-school routines
Recurring activities, such as sports
Household responsibilities
Special activities like birthday parties and holiday events
For a printable schedule, make it colorful and easy to read. Apps like Canva have simple templates you can alter and save. For younger children, a visual schedule using pictures in combination with words may be a better alternative. Place your child's schedule on the fridge or beside your family's master calendar, where you and your child can easily refer to it. Older children may want to input their schedule into a digital planner, where they can set up built-in reminders for essential tasks.
Tip: Involve your child in arranging their task lists or calendar, and ask them if they have any questions about their new routine. In addition to preparing your child for school, this conversation will offer an excellent opportunity to connect with them and help quell any anxieties they may have about the school year ahead.
Practice Your Back-to-School Routine
Now that you clearly understand your back-to-school schedule, your child can start practicing their new routines. For example, if your child's bedtime has been flexible during their vacation, you may want to establish a goal bedtime and gradually move towards it. There may also be other time adjustments to consider. For example, will you be eating dinner earlier? And if your child's weekdays are abuzz with activities, are there planned time blocks for homework each day?
Once you know the aspects of your routine that must change, begin implementing elements of your new routine into your day.
Encourage Independent Tasks
Whether your child is six or sixteen, one of our primary goals as parents and educators is to help them gain independence and self-discipline. The expectations look different at each stage of childhood, but children can do quite a bit for themselves if given the opportunity!
At the beginning of a new school year, remind your child that they are getting older, so their classes will likely feel more challenging. Let them know that your expectations of them at home may grow, too. Encourage them to embrace growing up by letting them know that you believe in their ability to use their resources and problem-solving skills to achieve academic and life success.
By helping children see they possess the power to help themselves, they'll develop confidence and independence—qualities that will drive them far in life.
Here are a few tasks your child can do to make strides toward independence:
Getting their school materials and clothes ready for school the night before. 
They may also need to gather uniforms or other items for extracurriculars such as sports or music lessons.
Finding or making a place where they can study and do school work quietly. 
Study spaces can get cluttered during the summer, so have your child declutter their space. Help them consider what supplies they need and whether the area is comfortable, quiet, and free of distractions. If others must be in the same room designated for homework, noise-canceling headphones could help their minds focus on their studies. Encourage your child to decorate their work area with a fun poster or motivating decor, and they'll enjoy retreating to their special homework place.
Taking charge of waking up on time. 
If your child can take responsibility for waking themselves up each day, they will learn how to structure their time and gain confidence. Help them reflect on how much better they feel when they start their day unrushed and accomplished.
Tip: Set your child's alarm clock away from their bed so that they'll need to get out of bed to turn it off.
Make a Plan for Academic Support Before They Go Back to School
All children can benefit from supplemental enrichment learning, yet parents often wait until their child's grades have slipped before seeking academic support. By building in proactive measures as part of your back-to-school readiness plan, you'll possibly prevent a small struggle from turning into a bigger one.
And, if your child is older, you likely already know their academic strengths and the subjects they've needed help with previously. You may anticipate that as particular subjects grow in complexity, they'll need support again. So, by getting a head start now, your child will maintain confidence, increase mastery, and decrease the impact of knowledge gaps.
Are you ready to make next school year your child's best yet?
At Best in Class, we're committed to helping students develop the learning routines, confidence, and skills to accomplish their greatest goals. Our nationwide centers offer students experienced educators and personalized learning plans to help today's learners become tomorrow's leaders. Contact us today to learn about our enrichment and tutoring programs, and let's work together to inspire your child's love of learning.
At Best in Class, we're committed to helping students develop the learning routines, confidence, and skills to accomplish their greatest goals.