How to Choose the Best Summer Camp for Your Child
March 30, 2023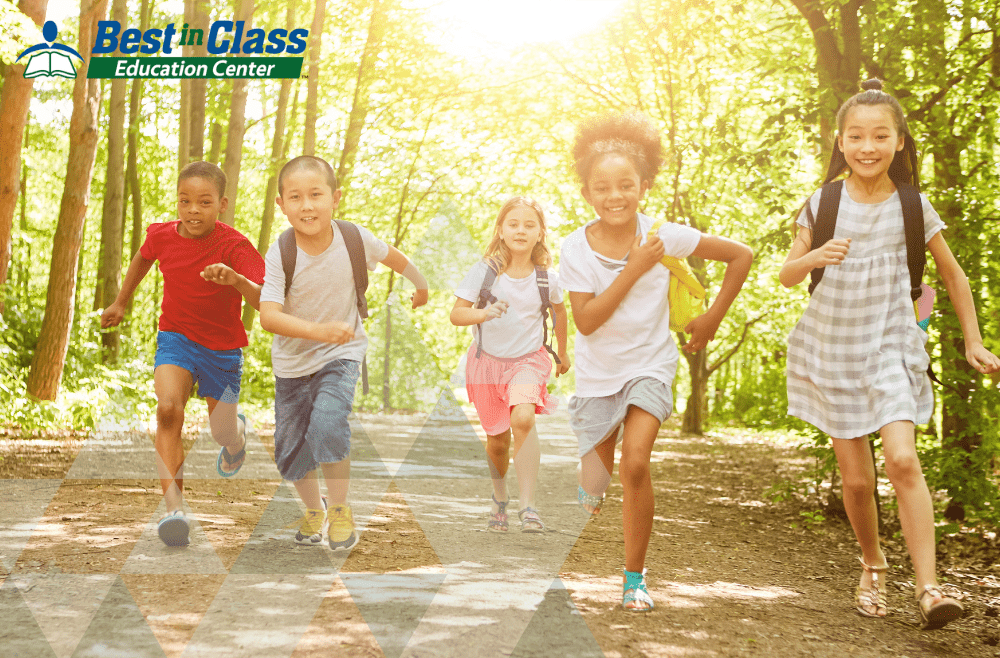 March 30, 2023
Before you know it, the spring semester will end, and the summer months will be here. Your child will relax and enjoy a well-deserved break, but how do you make sure they aren't relaxing too much? How can you ensure they'll make the most of their summer break?
One way to give your child a good balance of fun and enrichment over the summer is by enrolling them in a summer camp. And, if you're wondering how to choose the best summer camp for your child, read on!
Consider the skills or hobbies your child would like to develop.
The first and most important question is this: What does your child hope to gain from summer camp? Whether they want to improve their soccer tricks, try a musical instrument, or take on a new hobby like magic, there is a summer camp for every interest.
Is your child still exploring hobbies? In that case, plenty of traditional summer camps take a generalist approach. Your child will play sports, do crafts, sing, act, and more. By the end of the summer, your child will have had a great time and may have a better idea of their interests and talents.
Decide on a day camp or a residential camp.
Even if summer camp wasn't part of your childhood experience, most of us picture scenes from movies like The Parent Trap. In those camps, children spend their entire summer away from their families in log cabins in the woods. But this isn't always the case. Depending on your family schedule, location, and camp goals, you'll decide if your child will be coming home at night from a day camp or staying for a while at a residential camp.
With a day camp, you can drop your child off each day, just like you drop them off at school, and pick them up in the afternoon. Day camp is an excellent option for kids with other activities to juggle or who aren't ready to be away from home for a week or more.
Residential camp, also called overnight or sleepaway camp, is a wonderful option for kids craving more independence and ready for the responsibility of staying away from home. These camps can last anywhere from a week to a month or more.
Think about location.
While deciding whether to choose a local summer camp or a traditional sleepaway camp, you must consider the program's location. Summer camps are traditionally associated with woods and mountainsides but can be found in cities and towns nationwide. For example, a camp that teaches horseback riding may take place on a farm just miles from your house. On the other hand, renowned camp programs focusing on theatre, ballet, STEM, or art could be held in a big city like New York or Chicago.
If you and your child want to entertain the idea of a camp outside of your city, you'll want to consider the additional cost of long-distance travel and whether your child is mature enough to travel alone. If your child has a friend or relative who will also attend, you and your child may feel more comfortable with the journey.
Consider the program's cost.
The cost of a summer camp comes down to many factors. Some camps, especially local day camps, may be subsidized by governments, schools, or other groups. These are often the most affordable options. In contrast, residential summer camps tend to be much more expensive, with specialty overnight camps (geared toward special interests like space or soccer) being the priciest. However, there may still be hope if these pricier camps are out of budget. Many offer some form of scholarship or financial aid, and the cost of attendance may be tax deductible. Contact each summer camp you're interested in to find out your options—it might be more affordable than you think!
This summer, you can encourage your child to even more growth and learning at https://www.care.com/c/what-does-summe. Keep your child on grade level, prepare to ace every standardized test, and prevent summer learning loss. Contact us today!
One way to give your child a good balance of fun and enrichment over the summer is by enrolling them in a summer camp.