5 Routines to Help Your Child Succeed This School Year
September 15, 2023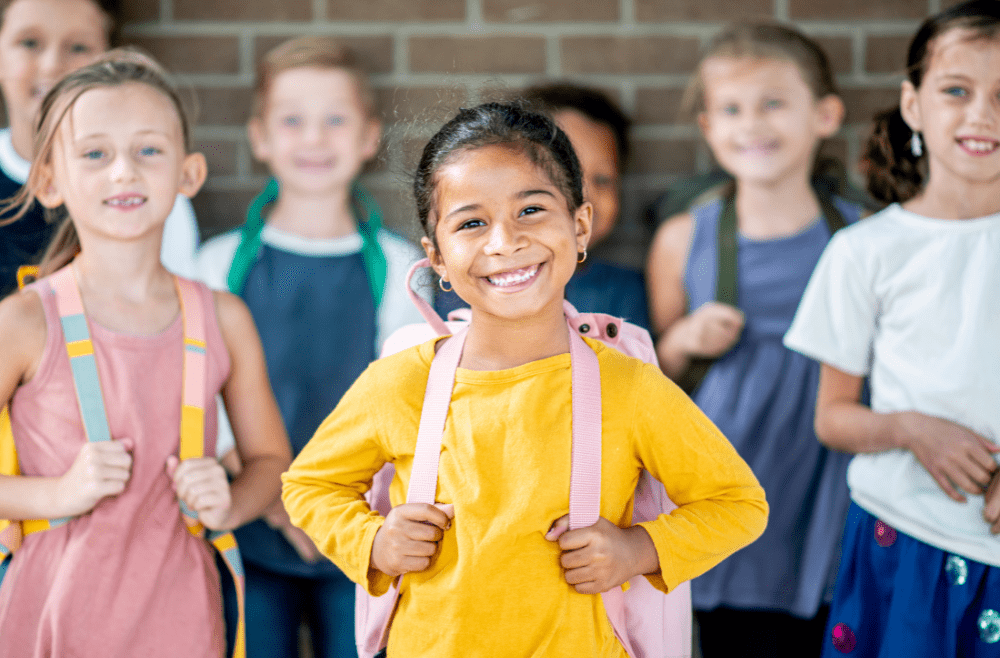 September 15, 2023
Ready or not, it's the beginning of a new school year! Whether your child has the back-to-school jitters (or you do), it's always a good idea to find ways to make your child's back-to-school transition easier for everyone in the family.
Establishing routines is one way to get on the path to a great school year. Still trying to figure out where to start? We've got you covered!
Here Are 5 Routines to Help Your Child Succeed This School Year.
A system of good routines can be the difference between a smooth school year and a rocky one. Learn what makes a good routine and what parts of the day will benefit from having one.
A Morning Routine
Everyone knows that the morning school rush can be the most challenging part of the day, especially when your child is less than cooperative. By completing the same tasks every day in the same order, you can give your child a sense of comfort and predictability. Over time, this routine will become a habit, and they'll almost be able to do it with their eyes closed—which is good if your child isn't a morning person!
Try out this morning routine to see if it works for your family:
Wake your child up to a breakfast that smells delicious and nourishes them, too! It doesn't have to be a gourmet meal—cinnamon oatmeal smells fantastic and takes a minute! Sausage and eggs also smell great as they sizzle on the griddle.
Complete bathroom routines such as having your child brush their teeth and hair and wash their face.
Get dressed. Many kids benefit from picking out clothes the night before. Make sure to factor in the temperatures, whether your child has PE that day, and if there are any special events like picture day.
Grab lunches and backpacks. It's often helpful to help your child build the routine of preparing their lunch and packing their backpack the evening before to ease the morning.
Move out the door!
If you're having trouble staying on track, add some additional time-management tools. You can create a visual or written checklist for your child to follow. Some parents program their smart devices to give reminders and alarms when it's almost time to leave the house.
An After-School Routine
When your child gets home from school, they likely need to decompress after a long day. After all, your child has spent the whole school day trying to behave appropriately, pay attention in class, learn complex concepts, and navigate peer relationships.
Your child may want to do nothing more than throw their backpack and lunchbox on the floor and immediately turn on a video game. You may then find yourself desperately trying to plead with your child to be productive, knowing homework and chores remain for them to complete.
The best way to prevent this tug-of-war is to establish a routine that takes place as soon as they walk in the door. Once this routine becomes automatic, the structure and predictability will help your child better learn to self-manage.
An after-school routine might look like this. Your child:
Puts their backpack on a hook behind the door or in the mudroom.
Places their lunchbox in the kitchen.
Changes clothes and places dirty clothes in the hamper.
Grabs a snack from the kitchen.
Plays outside with friends or decompresses alone with non-electronic toys.
Completes their homework and chores.
Has time before dinner for electronics if their tasks are all completed.
You can adapt this routine to your family's needs. For example, if your child has extracurricular activities, you'll need to adjust on those days. Do what works for your family—just ensure your schedule remains as predictable and consistent as possible.
A Homework Routine
After a long school day, some children are reluctant to start on homework. And many parents can sympathize. How many adults like coming home after a long workday to do chores and make dinner? Most likely, you follow a routine to make it easier on yourself. You can do the same thing for your children!
The homework routine you and your child establish will fit into your general after-school schedule. Make a comfortable space for your child to complete their work. Keep a set of school supplies in the work area, and they'll have everything they need to tackle their assignments! And if you need a few pointers on how to get your child's buy-in instead of a battle around a homework routine, read this helpful past blog.
A Dinner Routine
Having a dinner routine may seem unrelated to success in school, but it's actually very important. Studies show that eating dinner together as a family offers many benefits for children and teens, such as better academic performance, higher self-esteem, and a lower likelihood of risky behavior.
Give your child a role in dinner preparation or clean-up. They'll not only potentially learn good life skills but will also enjoy the time spent with you and may be more apt to open up about their day.
A Bedtime Routine
The last routine of the day to consider for a successful school year is a bedtime routine. Sleep is one of the most important factors in your child's mood and ability to learn and retain new information. So, one of the best ways to help your child succeed in school is to ensure they get enough rest.
A simple bedtime routine could look like this:
Bathe and brush teeth.
Put on pajamas.
Read a book.
Turn out the lights and go to sleep.
If your child has trouble sleeping, other considerations are:
Limiting screen time in the evening.
Diffusing lavender or other calming essential oils.
Gently stretching before bed.
Listening to sleep stories or meditations.
Using a weighted blanket (see manufacturer instructions to determine which weight to buy).
Taking supplements, such as magnesium or melatonin. Always check with your pediatrician to determine the appropriateness for your child and the dosage.
Now that you've created routines to help your child succeed this school year, your child is ready to hit the books well-rested and prepared to gain the most from their school days.
If you'd like to discuss how math or English support can fit into your child's routine this school year to accelerate their progress, contact Best in Class today to learn more about our programs.